~ Locker Pork Cuts ~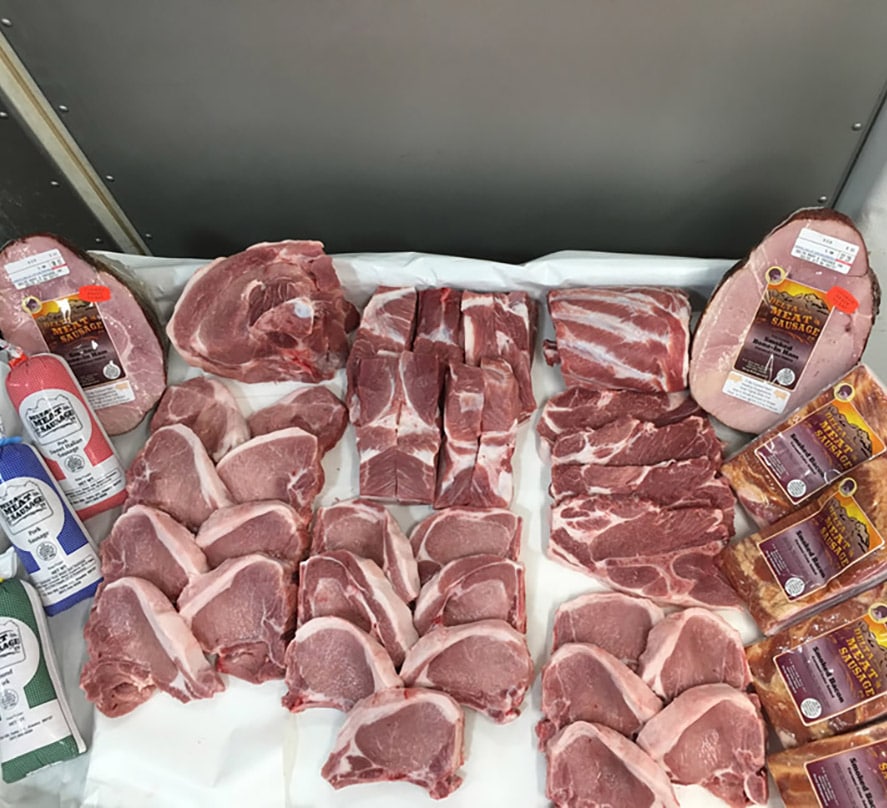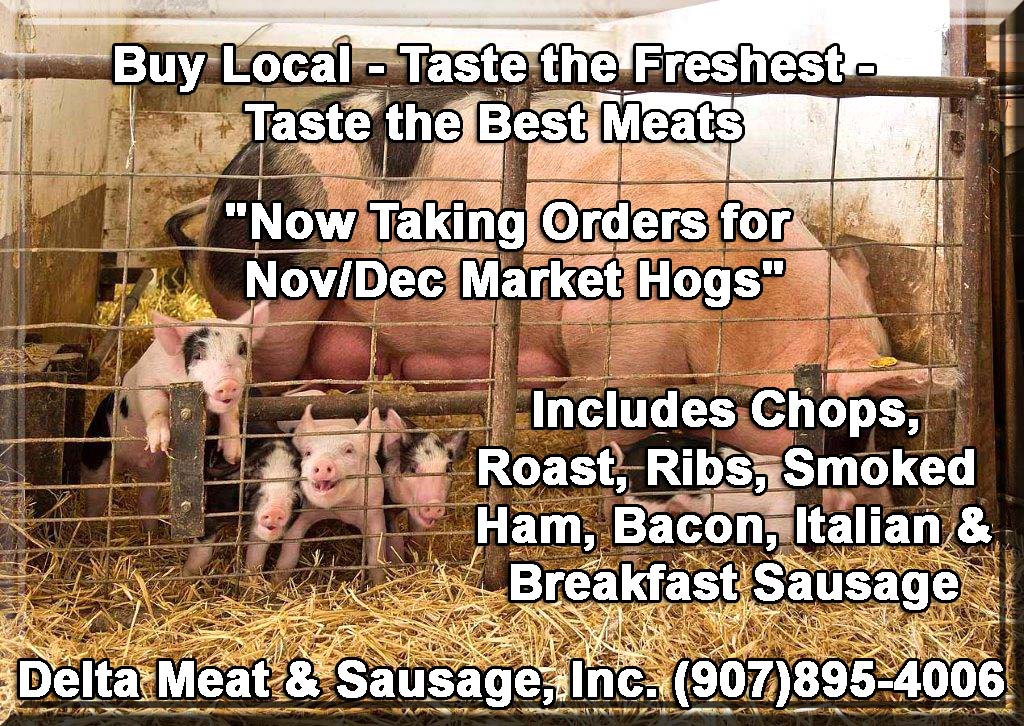 Pork Cuts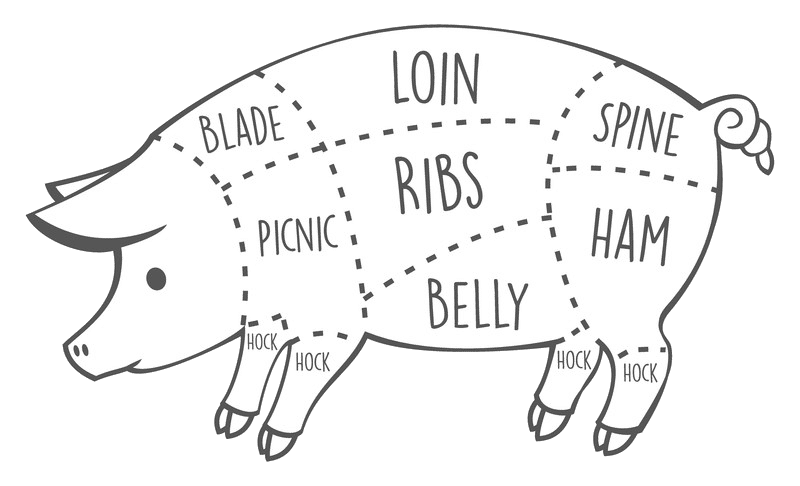 WHAT DO YOU GET WITH ½ OF PORK?
Pork Chops
Pork Steaks
Spare Ribs
Sirloin Roast
Country Style Spare Ribs
Smoked Ham
Slab Bacon
Breakfast Sausage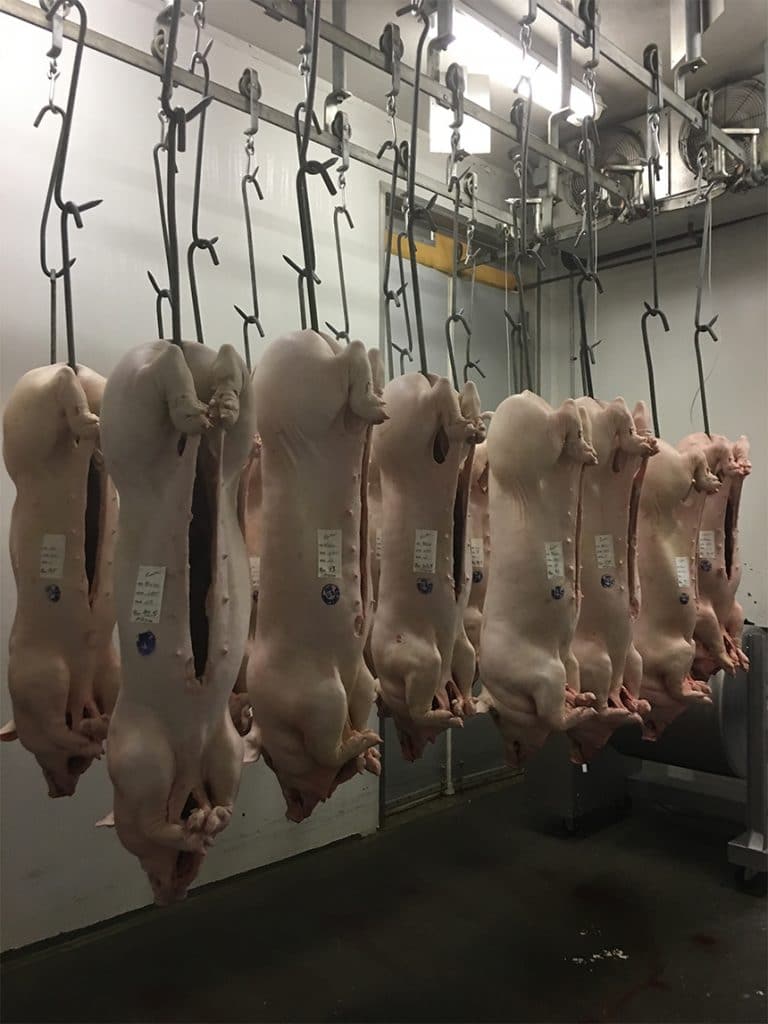 BBQ HOGS
Planning a summer BBQ we keep a limited supply of BBQ Hogs in stock. Call for current supply and pricing 1-800-794-4206.
SPRING WEANER PIGS
Call and reserve early! Check out our price list download for current prices.
All Prices Subject to Change Without Notice.