~ Hunters ~
HUNTERS: To assist us in assisting you…
Please Contact Us in Advance to Make a Reservation!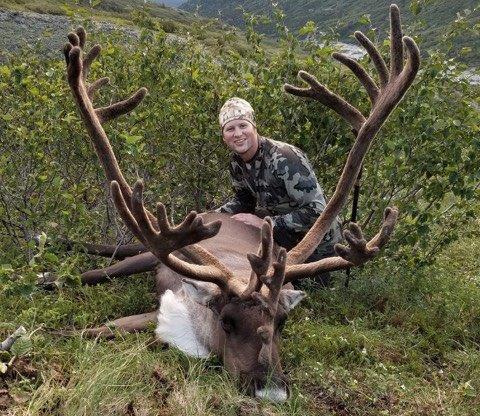 We accept big game year around for processing. Game animals must be gutted, skinned and cleaned for processing. There will be an additional charge for dirty meat. We take into consideration field dressed animals. The processing charges are based on incoming weight. Please go to work order to download a blank order form (see below.)
There is an additional charge for boning the whole moose to be ground. Check our price list under processing for game processing charges. We also offer a variety of delicious sausages made from your game meat. Each batch requires 15 lbs. of your trim meat we add pork, each batch consists of 25 lbs. You are charged for the finished weight after processing for all the sausages except for snack sticks. Their weight is based on pre-smoking weight of 25 lbs. You will lose approximately 5 lbs. from smoking. A list of sausages can be found at price list. We recommend having your sausages vacuumed packaged to insure the best quality.
Hanging Quarters
All meat that is brought into Delta Meat for processing must have processing instructions. We prefer to have game animals brought with bone in and quartered, your game animals are kept separate on a meat tree. Any loose meat must be brought in clean for processing i.e. (rib meat or neck trim). Depending on the volume of work at the time your meat may take from 1 week up to a month to be fully processed. Please give us ample time to process your meat; we will contact you when we are finished.
Make sure you know how you want your animal processed when you drop it off. We get really busy with work orders during game season you will be
charged $10.00 for every time you call in to change your order. Rush orders
are sometimes available depending on volume at an additional charge.
Butcher
We have extended business hours during September to accommodate the hunters. We are open from 8:00 a.m. until 6:00 p.m. weekly and 10:00 a.m. to 4:00 p.m. on Saturday. At this time we don't have an after hour's drop service available.
We offer delivery service to Fairbanks to return your order. We offer
airport delivery to send your meat at $100.00 per order. There is a handling
charge of $10.00 per box for shipping preparation. Airline charges are
separate.
We want to make sure you have the best hunting experience and enjoyment from your processed game. Thank you for considering using our professional staff for processing your meat.
All Prices Subject to Change Without Notice.