Attn: Hunters: We will be limiting the amount of game animals we will be able to accept for processing. Do Not drive down without calling first. We will not accept drop in's. Please call for space availability. We are currently processing USDA inspected livestock.
We are Currently Sold Out of Sides of Beef and Pork. We are now taking reserve orders for our fall/winter supply. Please call now to be included on our list.
Delta Meat is Hiring!
Meat Cutter, Butcher, Sausage Maker Position
Click here for details!
~ Who We Are and What We Believe ~
Delta Meat and Sausage, Inc. is located in Delta Junction, Alaska and has been recognized as being the first USDA privately owned and operated packing plant in Alaska's Interior, established in 1997, by the McCollum and Pinkelman Families. Our farm Northwest Land and Livestock raise Galloway X beef and Berkshire X pork as a clean, healthy sources of protein that their customers have grown to love and trust, "Straight from their Farm to your Fork". Our livestock is humanly raised and slaughtered.
We provide only the highest quality products to our customers.
We are committed to providing our customers with the highest quality service, whether it is professional game processing or products we make for retail sale. We stand behind our work. Our standards are the highest for sanitation and guarantee compliance with all USDA regulations to ensure that every product you enjoy is safe and wholesome.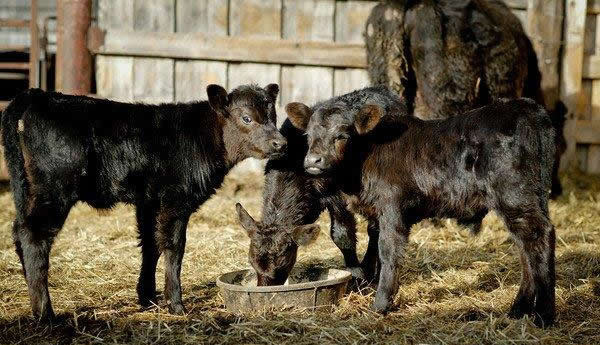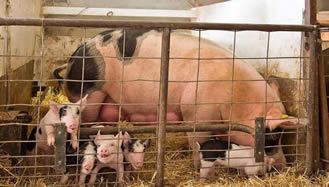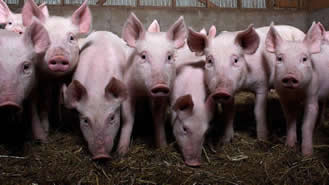 Clean Protein Your Family Can Trust
No herbicides or pesticides used on our Farm! Our beef have never been given growth enhancements or seen an antibiotic injection or vaccinations. We use Diamasious Earth as a free choice natural wormer as well as a natural insecticide for summer flies. They are given a special formulated blended of free choice salt and minerals. Our beef and pork can be trusted as the cleanest home grown source of protein for your family, born and raised locally on our farm in Delta Junction, Alaska.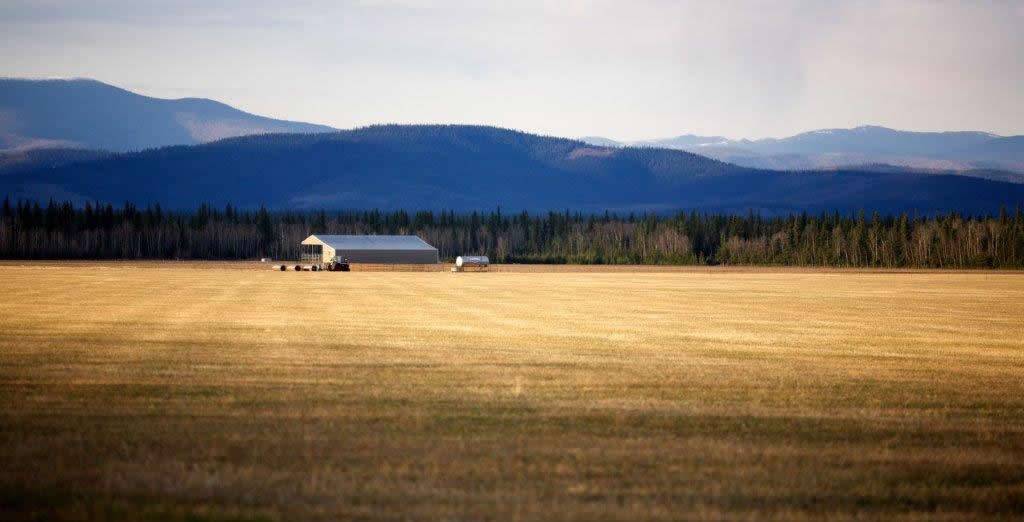 The Feed Process
Our cattle are raised on summer green grass pastures and fed high quality brome hay once the snow covers the ground. Feed is supplemented with a small portion of locally Alaska Grown ground barley to maintain good carbohydrates in the cold winters.
The Best and Most Affordable Choice
Our home grown beef and pork are healthy choices and are affordable for Alaskans and anyone interested in better health. We raise our pork 3,000 miles fresher than meat that is brought in from out of State. That freshness equates to a more enhanced flavor when the hogs are finished on Alaskan Grown Barley. Look inside and see our pictures fresh and delicious pork chops, ribs, smoked hams, bacon and sausage.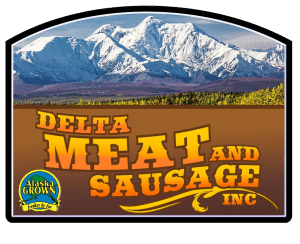 We are located at Mile 1413 Alaska Highway with a small retail store to purchase our products. Our showcase displays a variety of our smoked meats and fresh local eggs.
You can purchase sides of beef and pork or individual frozen steaks, roasts and burger from the various local grown animals. We deliver to Fairbanks and arrange ground or air transportation to other locations inside and outside of the State of Alaska.
Delta Meat also provides a full range of processing services for other Alaskans farms raising Beef, Pork, Bison, Elk, Reindeer and Yak as well as processing services for our Big Game Hunters.
Website Photos Courtesy of:
inga spence photographer Michael Martinez Don Quarberg